Never lose a minute's productivity.
Scale at will.
Set up the best in class
IT cloud infrastructure

Featured Story
10 warehouses, 3 different ERPs, multiple mission-critical softwares, files of hundreds of employees migrated to the cloud.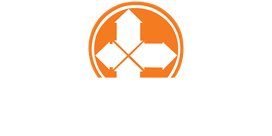 Here is the story of Sunland Logistics, a 3PL based out of U.S, set themselves to be an international player in the logistics space with a world class IT infrastructure.
What we can do
Assess your existing setup

Provide architecture solution for the migration to cloud

Set up your network on cloud and connect it with on-premise network

Create the right servers with the right processing power and platform

Migrate your softwares, systems, services, databases

Setup availability clusters

Setup automated backup strategies for your mission-critical data, databases

Setup automated disaster recovery processes

Security practises solutions & implementations
Benefits
We ensure you have all the traits of a "World class" cloud
infrastructure
Availability

close to 99%

Secure

With best practices

We use some of the industry's best for your cloud infrastructure

Start your next venture with us now!