We are a team of entrepreneurs, innovators & programmers on a mission to make ,
supply chains more integrated, efficient & transparent .
Products
A cloud platform to send & receive EDIs using easy to use APIs.
EDI carries the baggage of pre-internet era design principles.
Complex EDI specifications, compliances, lack of real-time
validations.
Our API takes away these pains.
Integrations in weeks & not months

Realtime validation for 100% compliance

Focus on business & Save ten's of thousands of dollars

Greater visibility & efficiency
VISIT WEBSITE
Blockchain ready, "Mobile first" ERP for farms.
When it comes to implementing food traceability, the most
challenging hurdle for companies is the digitalization
of paper-based players in the food chain.
The food chain begins at small farms.
FarmFaith empowers you to digitize farms in a very short span of time.
VISIT WEBSITE
Our Solutions
We help SMBs and enterprises with solutions that exercise best-practices, cutting edge technologies and innovation
Careers
At ByteAlly, you are given the space to grow and manage yourself. There are no hierarchies and no one is your boss. As long as you are passionate about what you are doing, we can assure you that this is one of the best companies to work for.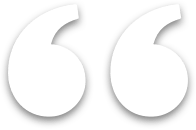 I started as a Digital Marketing Manager and the culture here lets you try out your interests and gives you the freedom to try stuff out. I've got really good mentors here and with no doubt. Amidst the pandemic, the team was very supportive, and joining ByteAlly is one of the best things in 2020!

- Dhanushya, Product Marketer.
Talk to us Start your next venture with us now!